23.11.15
Well done to everyone who participated and got sponsored for the Mathathon! Room 12 did a great job and we had a lucky few who won some prizes!
5.11.15
I am so proud of all of my little cross country superstars today! Well done to everyone for giving it 110%!
A very big congratulations to Jacob - Yr 3 Boys Winner! 
4.11.15
A quick reminder - 
cross country will be held tomorrow after lunch. Please make sure that your children come to school with a sun hat and a named drink bottle. The first race will be at 1.30pm and will begin with the Year 0s. If the weather is no good, the call will be made at 12.30pm. 
2.11.15
We have just become the proud caregivers of 4 fabulous tadpoles!
 Tomorrow we will be deciding on their names and we are super excited about watching them grow. Oh, what fantastic learning there is to be had!! 
Thank you to Johnny and his mum, Cathy for the tadpoles and their home. We will take good care of them, we promise. :)
30.10.15
Auckland Museum Trip 
What a fabulous day we have had exploring all of the different galleries in the Auckland Museum! We learnt about some wonderful sea creatures and got to see some shark and whale teeth and bones
 and quickly touched on the habitats of some sea creatures. 
A very BIG thank you to all of our helpers who made the trip possible, we all really appreciate your help. 
Check out some of the pictures.
Term 3! 
Next term we will have a weekly news roster so that each child has an opportunity to share their news with our class. On their given day they are able to bring something to share with the class and share some talking news. 
The roster is as follows:
Monday - Saskia, Harley, Heidi, Harrison
Tuesday - Ruby, Curtis, Taegen, Kaige, Maia
Wednesday - Isaac, Brooke, Leah, Theo, Kahu
Thursday - Ava, Ngakau, George, Jacob, ShantiPushpal
Friday - Addison, Sophie, Isabella, Johnny 
We had a fabulous morning showing some of our parents what we have been learning this term. Thank you for coming, we really enjoyed it and we hope you did too! 
The Learning Expo is on Tuesday 22nd September 9-10am. Room 12 welcomes you to come and see what we have been 
learning about and all of our wonderful creations. 
We hope to see you there!
18.9.15
Well done to our fabulous little cheerleaders, Isabella and Leah! What a great performance you put on last night and I know you have both put in a lot of effort and practise! It was also really lovely to see lots of Rm 12 supporters there!
Go girls! :)
16.9.15
Galaxy 19
Rm 19 have created a galaxy full of video games from different years. They invited us to be a part of it and it was awesome! Check out how engrossed we were!
Happy Daffodil Day from Rm 12!!
Minions!!!
Next Thursday we are going to our very
 own special screening of the Minions at Westgate Cinemas! The cost of the trip is $10 per child which includes transport and tickets and this needs to be returned to the office by the 23rd September along with the permission slip. We are in need of some parent helpers so if you are able to help let us know on the form and it is based on first in, first served. We will leave Matipo at 9.30am and arrive back at approximately 12.30pm. 
This is very exciting!! 
3.8.15
Parent Interviews 
This Wednesday parent interviews will be held. This afternoon a notice will be sent home with your allocated time. If you do not receive a notice and have asked for an interview please let myself or Cara know as the slip may not have been received. 
Term 3
Term 3 is coming about quickly. I am positive that everyone has had a fabulous break and enjoyed the much needed rest! We have an exciting term ahead of us learning about technology and how things work. This term we will be looking at pop-up books/cards etc and making our own. It will be very hands on and lots of fun! If there are any expert technologists about and would like to share your expertise with us, we would love to learn from you too. 
Homework - keep reading every night with your child and learning those spelling words. You can find the lists in the 'Super Spelling' page on here. Some reading groups won't be bringing home books every night as they will be using this book throughout the week and looking deeper into those texts. This is a great opportunity for these children to be reading books of their choice and I know that many of Room 12 love reading chapter books that they have borrowed from the library! 
Stationery 
We have done so much work this year that some of our books are now finished and we are in need of new ones, especially 1WB's (the purple books). These can be purchased from the office for $1.30. It would be fabulous if each child had a new one of these to bring to school during the first week back as Miss Campbell is running out of her own spares. We are also in need of new glue sticks, if you would like to donate any to the class we would be very appreciative. 
Thanks :)
28.6.15
Last week of Term 2! 
This week is the last week of term 2 and my how it has gone quickly! As it is the last week of term and all of the reading books need to be back in the Reading Room, I ask that any books at home please be returned as early in the week as possible. Also, I will be sending home poems as our reading this week. Some may seem very easy and the kids will be able to read them quite quickly, however we will be doing work around these poems at school which will be targeted at each reading groups level. I also encourage the kids to be reading any books they have at home or they have gotten from the library as it is great to be reading something that they choose and enjoy! 
17.6.15
Ancient Greek Drama
We had such a blast this afternoon learning about drama and how Ancient Greeks were entertained. A huge thank you to our 'expert', Eliza, who came to teach us about movement, making shapes with our bodies and creating a chorus in order to entertain many people. Pictures will be uploaded tomorrow. 
Matariki 18th June 
Tomorrow Matipo are celebrating Matariki. One way of celebrating Matariki is through sharing food with one another. A note went home earlier in the week about bringing a vegetable of the kids choice to contribute to the soup that we will be making tomorrow. 
Ινθυιρψ - Inquiry 
Ωε αρε λεαρνιγν αβουτ Ανξιεντ Γρεεξε
 (We are learning about Ancient Greece)
We have been learning about the Greek alphabet. We found a website that helped us know which Greek letters matched with our English letters. Have a go at using the Greek alphabet at http://www.typegreek.com/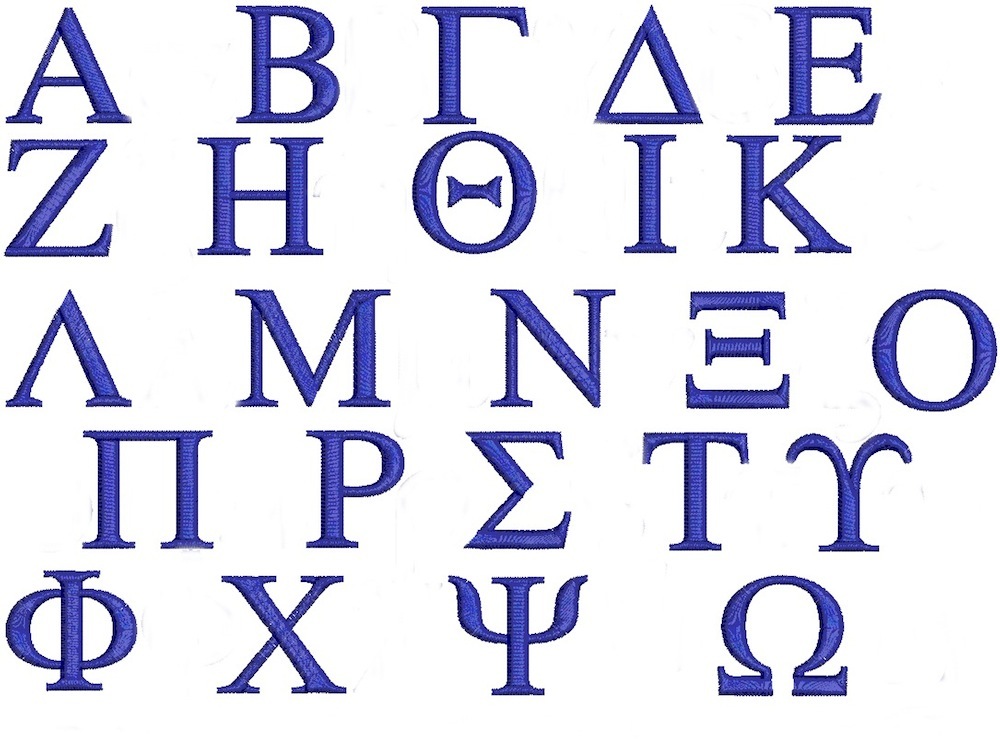 Have a go at deciphering this:
Ροομ 12 ις τηε βεστ ξλασς ατ Ματιπο Πριμαρψ 
9.6.15
Scholastic Book Club 
The order forms for the Scholastic Book Club are due in on the 24th June. 
Paddington Bear
Friends of Matipo Movie Night is sold out! 
5.5.15 
                               Assembly Week
We will be hosting the school assembly on Friday the 8.5.15. We will be sharing some of our artwork from last term and would love to see some friendly faces in the crowd. :) 
Spelling 
Each child was given their particular list today to bring home and learn. Feel free to email me if you have any questions about this. It is now up to them to learn these spelling words and let me know when they think they are ready for the next level. 
Friendships, Caring and Kindness
These are all virtues that we want to encourage in our classroom. In the coming weeks Rm 12 will be focusing on these th
ree things. We will be asking ourselves; what does it feel like to be a good friend? What can we do to be a good friend? What d
oes it mean to be kind and caring to one another? How can we help others to be a kind and caring friend? 
Welcome to Room 12! 
We have had a jam-packed term 1 and are now right back into the swing of things for term 2. I intend to use this as a blog type of webpage to keep everyone up-to-date on what we have been up to.
Inquiry
Last term we learnt about Gallipoli and the 100th Anniversary. We learnt so much about ANZAC Day and why we celebrate it. For some it was a bit tricky to understand some of the things that happened so long ago but all children showed respect to something so important to our country. 
We took part in a project called 'The Peace Poppy Project' organised by Cristina Beth. We spent time making large poppies out of felt material and sewed black buttons on. These were displayed at our ANZAC memorial site at school for our ANZAC Service - photos will be uploaded as soon as Miss Campbell can find someone to help her out with them! :)
History 
This term for inquiry we are learning to be historians and we are looking at Ancient Greece. If we have any parents that are experts in this area, we would absolutely love for you to share your wealth of knowledge with us!
Reading 
This year for many of us in Room 12, we will be focusing on comprehension rather reading mileage. Your child will be bringing home readers or poems each night. It is important that the kids get the opportunity to read aloud to you as well as discuss what they think the story is about. Some of the books may seem easy to you and the kids however, it is hugely important that they actually understand the author's true message even if it is not directly spelt out in the book. So when reading with your children try to ask deeper thinking questions, for example; why do you think this? How do you know? What clues has the author given you? How do you feel about this? These are just a few to get you started. 
Some of the children may be working on one text over a couple of days even a week so if they do not have a book to bring home, I am more than happy for them to be reading their own books each night. 
In our class, we encourage everyone to try their best no matter what level they are reading at and it has been fabulous to see all of the progress each child has made throughout the first term!
Maths 
This term we are focusing on multiplication and division as well as fractions. 
Some handy tips for helping at home
their double and halves facts eg: 5+5=10 or half of 10=5

numbers that make 5 or 10 eg: 2+3=5 or 7+3=10

times tables (especially their 2's, 5's and 10's)

Skip counting forwards and backwards in 2's, 5's and 10's

numbers that come before and after a given number up to 100 or further
Spelling 
This term we are starting a new spelling programme that aligns with the Essential Spelling Lists where kids will  be taking ownership of their own spelling learning. The kids will be sent home with whichever list is relevant to their own level of spelling and will learn all of these words. Once they (or parents) feel as though they are ready and know all of the words, I will formally test them by picking 10-15 random words from that list. Once they have achieved that list they can move onto the next one. These may seem easy to you and the children however, I often find that they are able to spell them when you do a one-off test but can not spell them consistently in their writing. 
SpellingCity is a great website that you can use at home that have all of the essential words lists. You will need to search schools (Matipo Primary School) - registered teachers and look for Jean Campbell. From there you will see all of the lists. Play the games, test yourself and enjoy! Check it out at 
http://www.spellingcity.com/ 
Junior Syndicate Focus 
This term we are focusing on developing independence and resilience. As you may have seen in the classroom already, the kids have 'jobs' that they need to do in the mornings to get organised for the day. We are encouraging the kids to remember their book bag each day, carry their own bags and walk themselves to our classroom. We are also encouraging the kids to use their own initiative to solve their own problems. You can help us by asking your child how they might deal with any issues that crop up and allowing them to deal with it themselves. 
Miss Campbell
 My passion is for teaching these children and guiding them through their learning. It is very important to me that they enjoy coming to school and are learning how to be a polite, kind person to all. Their happiness and well-being mean the world to me. 
Please feel free to come and see me if you have anything on your mind or email me as I am mostly around early morning or after school and I check my emails frequently. I firmly believe that the children benefit hugely if we as teacher and parents work together as a team.